Stuart Florida Real Estate
& Surrounding Area
ST. LUCIE COUNTY: Port St. Lucie // St. Lucie West // Ft. Pierce area
MARTIN COUNTY: Stuart // Palm City
Homes For Sale
Looking for homes for sale, vacant land for sale, lots for sale, condos, investment property?
There many single family homes for sale as well as beachfront properties and condominiums for sale in the Stuart, Florida area. In addition, many luxury gated communities abound. Sailfish Point and Willoughby are in the Stuart, Florida area with facilities for the upscale purchaser.
Stuart, Florida
Located on the central Treasure Coast in Martin County just a short distance from Palm City, Florida (2.6 mi), Jensen Beach, Florida (3.0 mi), Hutchinson Island, Florida (7.4 mi), Port St Lucie, Florida (9.2 mi), Hobe Sound, Florida (10.1 mi), Tequesta, Florida (17.0 mi),and Fort Pierce, Florida (18.0 mi)
This small town has a remarkable amount of St. Lucie river, Intercoastal, and Ocean shoreline for its size. The ocean is a few miles east of town, giving visitors lots of recreational options. Deep-sea charters , fishing excursions, swimming, kayaking, golf, tennis, and nature trails are just a few of the activities available in this beautiful area.
Stuart's historic downtown area offers a delightful assortment of antique shops, specialty shops and restaurants. A self-guided walking tour pamphlet is available at assorted downtown locations. The old courthouse has become the Cultural Center and presents beautiful art exhibits. The restored Lyric Theater offers wonderful music performances. The B&B Flea Market is the largest on the Treasure Coast, where shoppers can find practically anything. Stuart offers a romantic, relaxing getaway for everyone - shopping, historical interest or outdoor fun. This quaint little town has it all.
Surrounding areas: Palm City, Florida (2.6 mi), Jensen Beach, Florida (3.0 mi), Hutchinson Island, Florida (7.4 mi), Port St Lucie, Florida (9.2 mi), Hobe Sound, Florida (10.1 mi), Tequesta, Florida (17.0 mi), Fort Pierce, Florida (18.0 mi)
Stuart Weather
The "Treasure Coast" of Florida is located on the South Central Atlantic Coast area, near West Palm Beach and Ft. Pierce. It is considered the northern border of Florida's warmest thermal belt. Yearly rainfall in this area is 50-55 inches, with September known to locals as "the rainy month," The months of June, July, August and October follow, and the period of least rainfall is December through April. Summers can be humid, but temperatures rarely exceed 90 degrees. Summer nights are balmy with onshore breezes. Winters are marvelous - warm, sunny and relatively dry with cool evenings.The average temperature is a perfect 74 degrees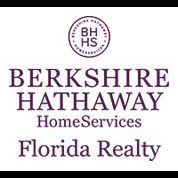 FL License #SL 3059534
Member:
Multiple Listing Service
National Assoc of Realtors
Florida Assoc of Realtors
Palm Beach Assoc of Realtors
St. Lucie Assoc of Realtors