St. Lucie County, Florida
Real Estate
St. Lucie County, with great towns such as Port St. Lucie, Fort Pierce, the St. Lucie West area, and more is the Real Estate investors paradise and a rapidly increasing market in which to buy and sell Real Estate, homes, houses, and vacant lots. Great Beaches,Waterfront with ocean access, riverfront, or just a nice family neighborhood.
Gated communities such as Ballantrae, PGA Village , and others abound. Looking for a homes, condos, townhouses, condominiums, villas, luxury estates, investment property or properties, vacant lots, in a retirement community , on a golf course, fishing paradise, resales, new home builders, starter homes, estates.... St. Lucie County has it all.
Climate
St. Lucie County is known for it's wonderful climate. The proximity to the the Gulf Stream helps keep St. Lucie County temperature mild and sunny in the winter and comfortably breezy in the summer. Both vacationers and residents appreciate the pleasant living and working conditions provided by this superb climate. The area has an average annual temperature of 73.7 degrees between the extremes of normal winter and summer temperature
Yes, it gets warm in the summer but the year around residents say that it is our "best kept secret".
No "snowbirds", no restaurant waiting, less traffic and sunshine...sunshine ...sunshine!
St. Lucie County Beaches on Hutchinson Island
St. Lucie County's best known asset is its spectacularly beautiful barrier islands, boasting 21 miles of bleached white beaches edging a cobalt-blue ocean and lined with sabal palms. Public beaches lie along seven miles of this coastal stretch, projecting an unspoiled, tropical tranquility rarely found anywhere else in the state.
Fort Pierce Inlet
The 340-acre state owned Ft. Pierce Inlet Recreation Area, located on the southern tip of North Hutchinson Island, has a wide, sandy ocean beach plus 1,500-feet of frontage on Ft. Pierce Inlet. Picnic tables, grills and restrooms are just some of the facilities here. November through April interpretive activities are offered. Call 772-468-3985 for more information. Located at 905 Shorewinds Drive. There is a small admission charge. Jack Island is an impounded island off the east shore of the Indian River. The island consists of mangrove swamp and a small coastal hammock for a total of 958-acres. Only foot traffic is allowed on Jack Island trails.
Fort Pierce Inlet and Jack Island are both enjoyed for the abundance and variety of bird life. Shorebirds are better observed at Fort Pierce Inlet at low tide along Dynamite Point, and birding at Jack Island is more rewarding in the early morning or late evening.
Port of Fort Pierce
The Port of Fort Pierce is St. Lucie County's direct gateway to the world. The port is one of Florida's 14 deep water ports with citrus as the primary local product being exported to both the European Theater and the Pacific Rim. The port is located at the intersection of the Intercoastal Waterway and the Fort Pierce Inlet.
Savannas Recreation Area
One of the most unique wilderness spots in Florida. The Savannas represents the last freshwater lagoon system existing in the state. It offers fresh water fishing areas, public boat ramps, hiking and nature trails, bird watching, canoe rentals, campsites and RV parking. Located at 1400 E. Midway Road, between U.S. 1 and Indian River Drive. For information, hours and rates, call 800-789-5776.
Sea Turtle Season
Thousands of threatened Loggerhead and endangered Green Leatherback Sea Turtles make their nesting spots along the beaches of Hutchinson Island during June and July of each year. Nearly 80% of sea turtle nesting takes place on Florida's east coast. Organized nighttime turtle walks are offered during this time. Walking tours and group size are limited, reservations are a must. For information call Florida Power & Light, Hutchinson Island, 800-552-8440.
Savannas State Preserve
The preserve provides a glimpse of the largest remaining fresh water marsh on the east coast of Florida. It offers a multi-use trail for hiking, bicycling, and horseback riding. This area is ideal for wildlife viewing and canoeing. November through April interpretive activities, guided canoe and walking trips are conducted. Call 772-468-3985 for reservations and confirmation of activities. Access to the trails and the preserve is just off Walton Road on Scenic Park Drive, Port St. Lucie.
Ocean Fishing and Diving
Offshore Fishing and Diving-From the Ft. Pierce Inlet, the famous Gulf Stream current is just five to ten miles offshore. Marlin, atlantic sailfish,yellow fin tuna, kingfish, wahoo and dolphin are caught offshore aboard the charter boats that leave from the Ft. Pierce city docks. The offshore reefs are also abundant habitats for Florida's spiny lobster, grouper, snapper, jack crevalle, and a myriad of colorful atlantic tropicals such as angelfish, damselfish and wrasses.
Inshore Fishing
Fisherpersons can enjoy the calm waters of the Indian River and the St. Lucie River for a wide variety of species. Pompano, Snook, Trout and many others are abundant.
Freshwater Fishing
The ponds and lakes are loaded!! Largemouth Bass, Catfish and a variety of panfish are everywhere. Take a kid for their first fish, or go it alone in serene tranquility.
Art and Culture
St. Lucie County is a mecca for art and artists. From art fairs to museums and galleries, the visual arts are well represented in St. Lucie County. Craft fairs abound, classes, workshops and more!.
We also have an Opera company, symphony orchestras, Theatre, popular music events and more!
With close proximity to the Kravitz Center for the performing arts in Palm Beach, and other area attractions, you will never crave a cultural, music or art experience.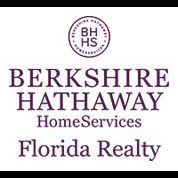 FL License #SL 3059534
Member:
Multiple Listing Service
National Assoc of Realtors
Florida Assoc of Realtors
Palm Beach Assoc of Realtors
St. Lucie Assoc of Realtors