Martin County Florida
Real Estate
and Surrounding Area
Looking for a home for sale, vacant land or lot for sale, condo, investment property? There are many single family homes, condominiums, beachfront properties available in Stuart, Palm City, and other areas in Martin County.
In addition, many luxury gated communities abound. Sailfish Point, Willoughby, Eagle Marsh, Harbour Ridge, Martin Downs, Monarch CC and more are in this area with facilities for the upscale purchaser.
Martin County Florida
Martin County is ideally located approximately halfway between Miami and Orlando, on Florida's Treasure Coast. Much of the County borders the Atlantic Ocean or the intercoastal waterway. Easy access from Interstate 95 and Florida's Turnpike from Martin County to nearby West Palm Beach in less than 45 minutes.
County Facts
Martin County is approximately 500 square miles and includes the City of Stuart [County seat], and the Towns of Jupiter Island, Ocean Breeze Park, and Sewall's Point. It also includes the communities of Hobe Sound, Hutchinson Island, Indiantown, Jensen Beach, North River Shores, Palm City, Port Salerno, Rio, South County, and Tropical Farms.
Climate
The "Treasure Coast" of Florida is located on the South Central Atlantic Coast area, near West Palm Beach and Ft. Pierce. It is considered the northern border of Florida's warmest thermal belt. Yearly rainfall in this area is 50-55 inches, with September known to locals as "the rainy month," The months of June, July, August and October follow, and the period of least rainfall is December through April. Summers can be humid, but temperatures rarely exceed 90 degrees. Summer nights are balmy with onshore breezes. Winters are marvelous - warm, sunny and relatively dry with cool evenings.The average temperature is a perfect 74 degrees.
Boating
A boaters Paradise describes the waters around the Treasure Coast. Navigate in from the ocean through the St. Lucie Inlet, to the sparkling intra-coastal waterway. To the south you will pass some of the most spectacular scenery in Florida to as far as the Florida Keys. Cruise under the Roosevelt Bridge and the Palm City Bridge and you are on the "jungle ride" to Lake Okeechobee and the west coast of Florida. Across the Atlantic Ocean, the Bahamas are just hours away by boat from the St. Lucie Inlet. You may see a manatee or dolphins alongside your boat.
Martin County waterways are a haven for bird watchers. Many varieties of birds including eagles, great blue herons, hawks, ospreys, spoonbills, brown pelicans, egrets, and seagulls are a common site.
Dining
No problem satisfying your appetite at any of Martin County's outstanding restaurants. Florida seafood is always tops on any menu and area restaurants find some of the most interesting ways to prepare the ocean's delights, especially the popular grilled and blackened fish. Juicy steaks are always a favorite and ethnic restaurants abound with pasta to Thai cuisine.
You can overlook the Atlantic Ocean while dining , enjoy a view of the St. Lucie or Indian Rivers in picturesque settings, or people watch at sidewalk cafes, downtown bistros and country club dining rooms.
Beaches
On Martin County's coastline you can enjoy a walk on the beach, hunting for shells , taking advantage of the waves, or wet a line for some of the best surf fishing in the state.
The county's beaches include individual many small, private spots and larger, guard-protected areas like Stuart Beach, Hobe Sound Beach and Sea Turtle / Jensen Beach, with food and other facilities. Bathtub Reef is a great spot where children can enjoy the protection of a reef that creates a wading pool filled with little critters for the snorkeler.
Martin county's beaches seem to go on forever in an unbroken strip of golden sand, lapped by the ocean waves.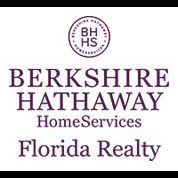 FL License #SL 3059534
Member:
Multiple Listing Service
National Assoc of Realtors
Florida Assoc of Realtors
Palm Beach Assoc of Realtors
St. Lucie Assoc of Realtors