Treasure Coast Real Estate
and Information
Homes For Sale
Florida's Treasure Coast, located on Florida's east coast, is one of the best places to buy a home, live, and invest in Real Estate. With booming areas such as Port St. Lucie, St. Lucie West, Fort Pierce, Palm City , and Stuart, this area can't be beat. To find homes for sale on the Florida Treasure Coast, Contact Ron Klowden, Realtor your Treasure Coast Real Estate Agent.
Florida Real Estate Investments
Real Estate investment opportunities in Florida are growing at a rapid rate. The value and price of investment homes, lots, and rental properties continues to spiral upwards. There are still many areas which afford the buyer of Real Estate great values. The Treasure Coast of Florida, one of the most sought after areas, has many Real Estate opportunities available.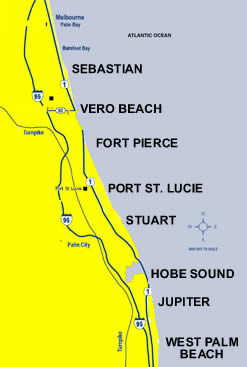 The Treasure Coast runs from Sebastian in Indian River County south to West Palm Beach in Palm Beach County and also encompasses some of Martin county and St. Lucie county, including Hutchinson Island.
The main towns include: Hobe Sound, Indiantown, Fort Pierce, Jensen Beach, Juno Beach , Jupiter, Jupiter Island, Palm Beach Gardens, Port Salerno, Palm City, Port St. Lucie, St. Lucie West, Sebastian, Stuart, Tequesta, Vero Beach, and West Palm Beach.
Much of the Treasure Coast remains an unspoiled, quiet, natural jewel. Miles of uninterrupted beaches and aquamarine waters attract swimmers, boaters, divers, anglers, and sun worshippers who love to dip, dive, fish, and surf. If you love the great outdoors and prefer a more understated environment than hyper-developed Miami and Fort Lauderdale, the Treasure Coast is a real find.
I moved to the Treasure Coast area of Florida after considerable research for the ideal location for my family. Luckily, I settled on Port St. Lucie and I am now happily pursuing my dreams of a great work and play environment.
Read below for more information about this area and communities that Ron Klowden, Realtor recommends for your future or contact Ron Klowden to discuss your needs
Treasure Coast Description and History
How could you name this coast anything but the Treasure Coast? For hundreds of years, Florida's east coast was a popular stopover for European explorers. Over 300 years ago several Spanish galleons carrying gold and silver shipwrecked off the southeastern shore of Florida dumping their vast treasures into the ocean. Although Spanish salvagers worked for years to collect the lost treasure, much of it remained buried beneath the shifting sand. Excavators in the 1950s and 1960s discovered centuries-old coins.
Today, over 100 years after Henry Flagler's railroad began delivering the vacationing rich and famous, you'll still find, alongside swimmers and sunbathers, an occasional treasure hunter, metal detector in hand, strolling the golden beaches of Fort Pierce and Hutchinson Island. he sea, especially around Sebastian Inlet, is a mecca for surfers, who find some of the largest swells in the state.
Along with the pleasures of the talcum powder sands, the Treasure Coast also offers great shopping, entertainment, clubbing, sporting, wildlife viewing, and numerous other opportunities to take a reprieve from the hubbub of the rat race.
The downtown areas of the Treasure Coast have been experiencing a rebirth in the past few years. Fortunately, the area's growth has occurred at a reasonable pace so that the neighborhoods have been able to retain their small-town feel. The result is a batch of fresh and exciting accommodations, shops, and restaurants from Stuart to Sebastian.
Visitors to this area should not miss the opportunity to see the diverse array of wildlife, including the endangered West Indian manatee, loggerhead and leatherback sea turtles, tropical fish, alligators, deer, and exotic birds, at one of the several nearby Florida State Parks and other local parks such as Savannahs State Park or Blowing Rocks Preserve.
For sports enthusiasts, there are boundless sporting opportunities from a large array of water sports such as surfing, snorkeling, scuba diving, jet skiing, wind surfing, and the best deep sea and freshwater fishing around to land based sports such as golf, tennis, polo, motorcar racing, and of course the great variety of Minor League Baseball and Major League Baseball Spring Training camps including the New York Mets in Port St. Lucie, Los Angeles Dodgers in Vero Beach, Montreal Expos in Jupiter, and the St. Louis Cardinals in Jupiter.
Southern Martin County's well-to-do Hobe Sound, in particular, is a Treasure Coast hot spot with its pristine beaches, banyan-tree-canopied streetscapes, one-of-a-kind antique shops, and art galleries. Hobe Sound rests at the front door of the Gold Coast and the back door of the Treasure Coast, and it has immediate access to the Atlantic Ocean and the Intracoastal Waterway. Real estate here is at a premium, with million-dollar waterfront mansions lining the shores.

CLOSE TO EVERYTHING.......
The Treasure Coast is :
1- 2 hrs from
Orlando, Disney World and all the fun facilities of that area.
1- 2 hrs from
Miami/ Ft. Lauderdale, and the greater metropolitan area resorts, etc.
20- 45 min from
Palm Beach Airport, great for your guests and close to "big city shopping".
0-20 min. from
THE WORLDS GREATEST BEACHES.
0 min. from
Ocean Access waterways and fresh water lakes.
0 min. from
Palm Trees and tropical breezes.
0 min. from
a dip in your Swimming Pool.
ST. LUCIE COUNTY Real Estate
Port St. Lucie Real Estate
Ballantrae Real Estate
PGA Village Real Estate
St. Lucie West Real Estate
Ft. Pierce area Real Estate

MARTIN COUNTY Real Estate
Stuart Real Estate
Palm City Real Estate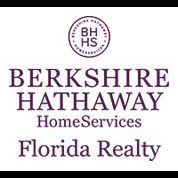 FL License #SL 3059534
Member:
Multiple Listing Service
National Assoc of Realtors
Florida Assoc of Realtors
Palm Beach Assoc of Realtors
St. Lucie Assoc of Realtors